BRP Series Parallel Twin Screw Extruders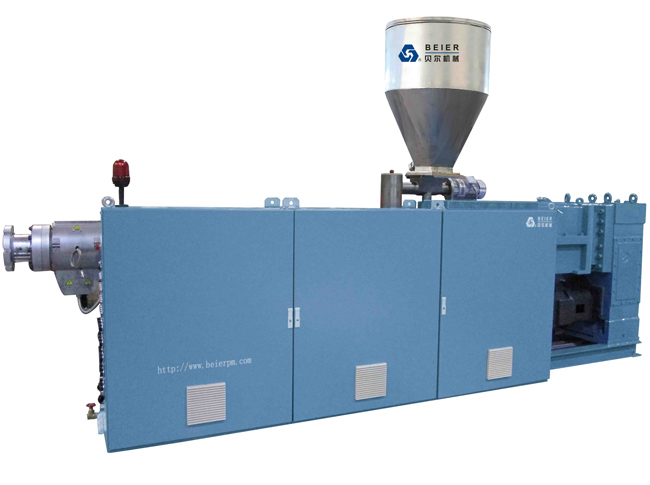 PVC plastic production in the highest requirements of the solution

BRP Series twin-screw PVC plastic extruder provides the best solution for the processing of PVC plastic composite material. The BRP series of parallel twin screw extruders have many advantages. Long time processing L / D ensures stable processing and has very reliable and repeatable production. You can benefit from high yield, consistent high melt quality and excellent PVC extrusion stability.
Sales can be used for processing the rigid and soft PVC, including C-PVC plastic.

An unique screw design can achieve higher plasticizing and product quality.
Sales cycle screw temperature control system provides very accurate temperature control.
The basic transmission torque balance has very high temperature, leading to stable operation.


An automatic lubrication system of gear box is visible.

An H shaped frame to reduce vibration.

An PLC (Simatic Multi Panel) operation panel, ensure the production line synchronization.

An energy saving, easy maintenance.
Modle

BRP75 / 26

BRP93 / 28

BRP107 / 26

BRP130 / 26

Drive

(KW)

45

67

75

160

Screw diameter  (mm)

75

93

107

130

Maximum Screw

speed(rpm)

45

41

38

??

L / D Ratio

26

28

26

26

Output range for

PVC pipe (kg/h)

350

600

800

1300